Every Friday, Pucci will be delivering the latest NZXT 💜 CLUB news to keep you up to date on all of the fun activities we have going on in our community.
Here's our weekly round-up:
Giveaway
Last Friday during the podcast, we held a special giveaway for the WD Black 1TB SSD! We hit a record for live listeners so thank you to everyone who tuned in.
On Saturday, we gave additional SSDs away on Twitter which you can check out here. Congratulations to all of the winners and a special thanks to WD Black for supporting our community.
Community Projects
We appreciate the continuous support we receive from the NZXT 💜 CLUB community. From our Discord server participation to the awe inspiring fan art, we appreciate each and every one of you.
This week, we highlighted two special CLUB members who created some amazing NZXT themed art.
TheGamingGezer#1234 provided us with a 3D Print file of Pucci which you can download here.
Magnimosity#0725 created a VRChat skin of Akari that you can download here.
A big thank you from Pucci!
St Pucci's Day
What's better than a pot of gold? A limerick challenge!
Last Tuesday we tasked the community to come up with their very own St Pucci's Day limericks for a chance to win a purple NZXTee-shirt.
Congratulations to @apxcts for having the winning entry!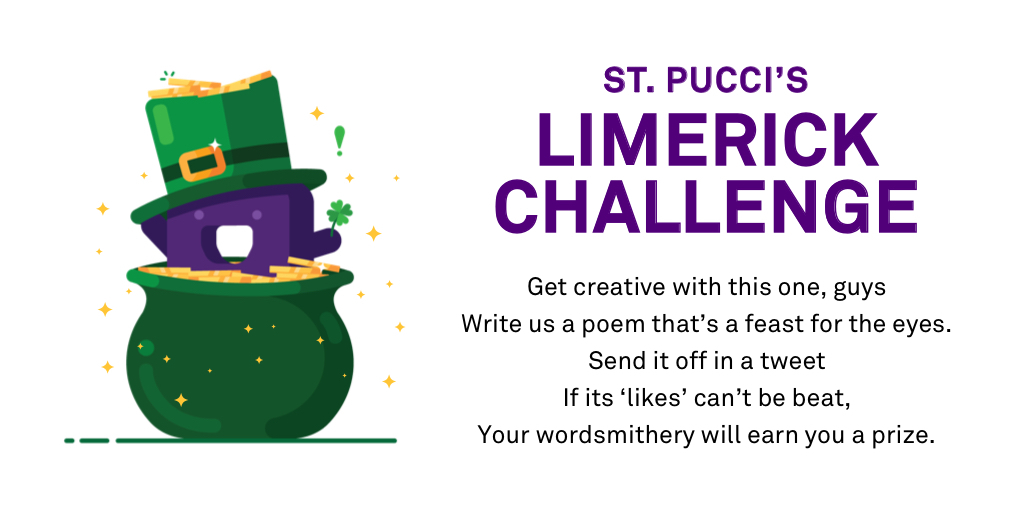 Setup of the Week
This past Tuesday we concluded yet another week of the Setup of the Week contest.
Congratulations to ology#6375 for having the winning entry!
Check out their incredible vaporwave setup here.
Design Contest
We announced this month's design contest with a special theme, the NZXT 💜 CLUB Cast!
Design your best NZXT artwork for a chance to get your masterpiece turned into art that will be immortalized on the official NZXT podcast. As a bonus, we will also turn your design into limited-edition stickers that will be given away on the NZXT Discord server for free as well as an emote for our community to enjoy!
For more information about how to enter, click here.
Wallpaper of the Week
There's no question that the NZXT 💜 CLUB community is full of unique and talented individuals.
Congratulations to PEAK#8370 for submitting the best entry!
Click here to see their electric design.
Podcast
On last week's podcast, the crew are home safe and sound!
They discuss if dogs are a workplace distraction, Call of Duty Warzone, and Rubix Cube streams.
Thanks for reading!
That's all for this week! If you would like to be involved with any of the awesome contests, giveaways, and events we have going on in the community, make sure to join the NZXT 💜 CLUB Discord server.